BUMBLEance - DONATE YOUR AGE
BUMBLEance DONATE YOUR AGE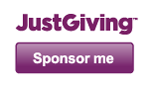 WOW!!! AMOUNT RAISED : €2.543.00
DONATE YOUR AGE: E.G : 43 years old = 43c, €4,30,€43, €430 etc...
DATE : MONDAY 22nd JUNE - TUESDAY 30TH JUNE.
BUMBLEANCE – BRIEF DESCIPTION:
For any of those who are unfamiliar with this charity, BUMBLEance is an ambulance used for children who are very sick and brought to hospital in a comfortable as possible ambulance or BUMBLEair (helicopter). Within the BUMBLElance the children have access to social media streaming, WiFi, Playstation, DVDs, Games, Books, Colouring, Sensory Lighting, Netflix, iPad Air, Beats Headphones, Apple TV, Apple Music etc... to help make their journey to hospital less stressful. BUMBLEance relies on the funds of the public to help keep with the running costs of this AMAZING charity.
ADDED FAMILY FUN TIK TOK DANCE – All a bit of fun!! https://www.facebook.com/Keenan-School-of-Music-106304180720764
Wearing yellow and black
Teach mum, dad, siblings, grandparents, friends, an easy, child friendly tik tok dance.
Keenan School of Music will donate €10 for every family fun tik tok dance that is sent in!
Record everyone doing this dance together, during and after learning the dance in the garden / kitchen etc.....
PHOTOS! – Please take as many photos as possible and send Christian via: watsapp (0872967455) or email. keenanschoolofmusic@hotmail.com These will then be put up on our fundraising page & Schools website.
WAYS IN WHICH OUR RAISED MONEY COULD HELP:
Angel Trip €400
Defibrillator €20,000
Tyre €1000
Games console €50
Tank of fuel €125
Video game €5
Back